Conceive and manage a accompaniment system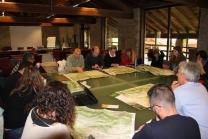 This module explores the steps involved in accompanying a participatory project :
Clarify the order, define the steps, develop a support system with a participatory and educational dimension and set up monitoring and evaluation tools.

About this module
In the sense of the ETRES programme, a system is the articulation of a set of resources - methods, tools and means - available to implement an action. Here we are in a context of training.

Using this module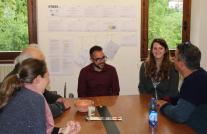 This module is best used in "dynamic" groups. It is necessary to agree in advance on the nature of the projec t: Does it fall under TE and SD? It is important to introduce this dimension of project characterisation, which will also make it possible to measure the level of knowledge and skills that can be mobilised by the public concerned.
This requires prior work on representations, and work in workshops and subgroups encourages a broader sharing of approaches and what each person's role can be.
---
Expert words
Accompanying a sustainable development or ecological transition project is, with a few nuances, similar to a traditional development process. The most important thing will be the characterization of the project.
---
Clarify the command


Clarifying the request or order is an important step in the project process. It reveals the intention of the project's promoters - it is the question of meaning - and allows it to be contextualized.(page in french)
Mobilize the stakeholders


Mobilizing stakeholders is an essential step in setting up and running a participatory process. It involves putting the inhabitants of a territory into action around a project.(page in french)
The steps of the accompaniment


Accompanying a project implies the successive implementation of several stages which, by their complementarity, will give the project a sustainable and educational dimension around a project.(page in french)
Evaluate a participatory project


The evaluation of a project is an essential element of its valorisation.(page in french)
---
---
---